From the 1st of March until the 31st of May 2013, Senheng Master Power Campaign brings you more savings, more discounts and more gifts!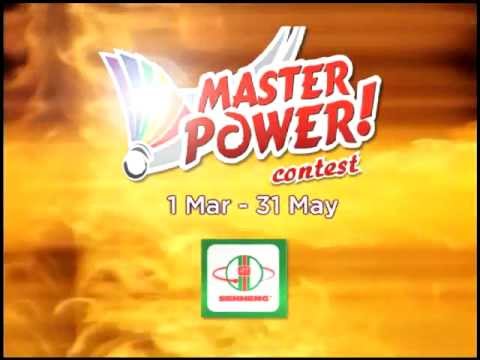 With wide varieties of electrical products, we have everything you need for your home, office and even portable devices like laptops, tablets and smartphones~
If you are still wondering where to utilize your Pakej Komunikasi Belia (PKB) rebate voucher, then Senheng is the place you must visit~ PKB rebate is valid for some of the latest smartphones like Samsung Galaxy Grand and Sony Xperia TX! We also have other great models to fulfill the demand of our customers~
To add in more goodness, our One-to-One replacement programme allows you to instantly replace your faulty small appliances purchased at Senheng with new ones at our store. With only a small fee, you can enjoy total convenience and peace of mind for up to 2 years!
What's more?! You can enjoy Citibank 2x Reward Points when you make payment with Citibank Credit Cards, 0% interest up to 36 months' installment on selected credit card and interest as low as 1% when you make payment with AEON Easy Payment Scheme on selected products~
Not to forget our Purchase with Purchase exclusive deals that allow you to save more when you shop more!
Hold on! We still have something for you~ Get up close to some blazing Badminton action by spending RM999 and above in a single receipt and take part in our 'Shop & Win' Contest. You may be one of the lucky 100 persons to catch LIVE badminton SEMI-FINALS and FINAL matches* at LI-NING CHINA MASTER SUPER SERIES 2013, Changzhou!
3x winning chances for the 'Shop & Win' Contest when you purchase any Samsung product or make payment with Citibank Credit Cards/ AEON Easy Payment Scheme.